PPS: What's in the picture?
In my last post on the Pipevine Swallowtail caterpillars I also included three images of a female Ruby-throated Hummingbird that I photographed on the same Harlequin Glorybower bush that harbored the Pipevine butterfly. A keen 11 year old observer from Maine contacted me, kindness of her grandmother, to point out something in the images I had completely missed. On the left side of the pictures the head, thorax and powerful front leg of a Praying Mantis are clearly visible: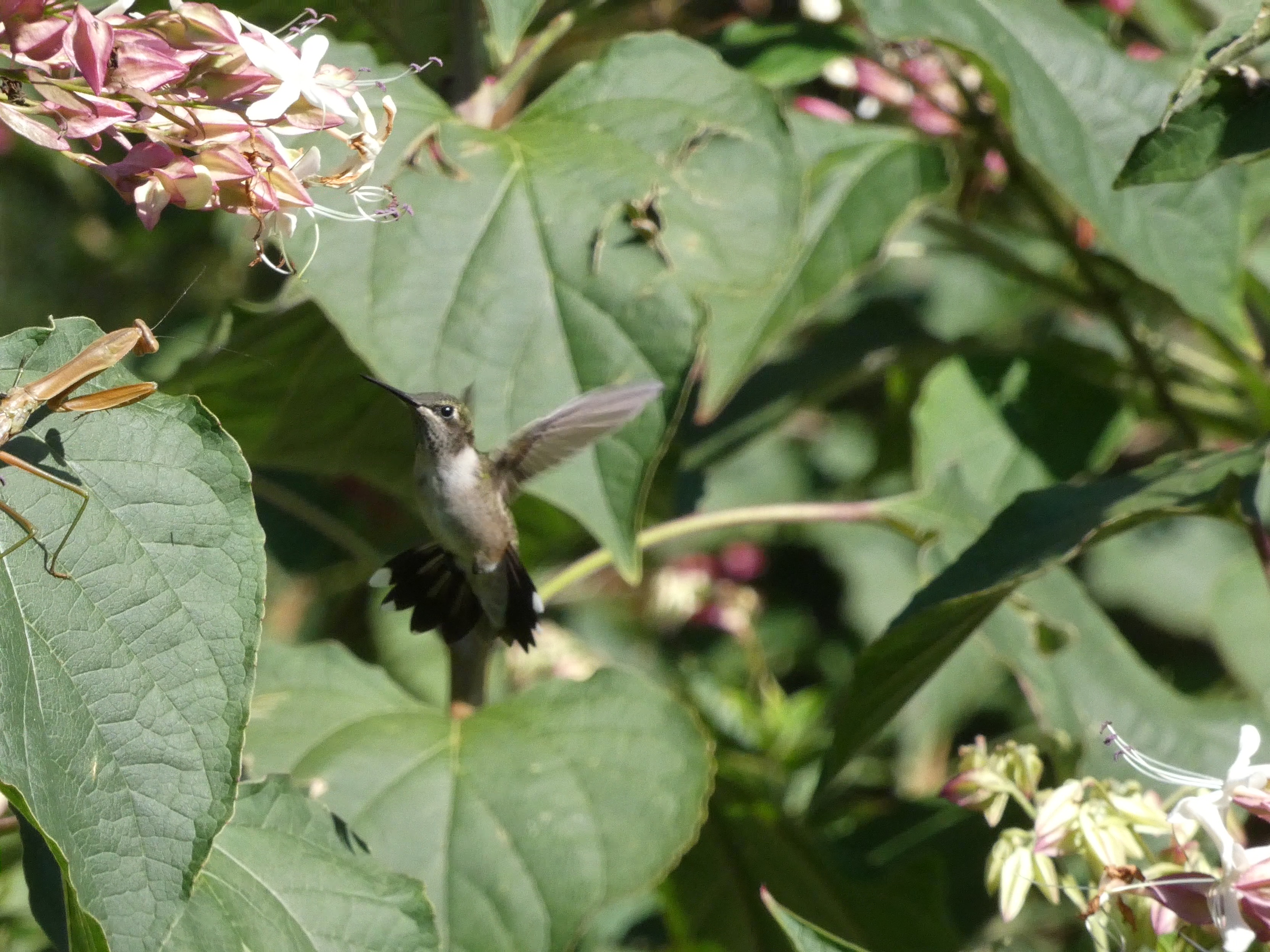 The Praying Mantis and the Ruby-throated Hummingbird appear to be staring each other down.
This young naturalist took it one more step; she expressed worry that the hummer might fall prey to the preying Praying Mantis, and asked Grandma to query me on that issue. As I read the email I mused that a child would be so naive as to think that a feisty hummingbird could possibly fall victim to a fierce, but much smaller, insect. Then I read on; for backup she pointed me to a recent article in the New York Times.
I heartily recommend that all readers of this blog read this Science Times piece, Birds Beware: The Praying Mantis Wants Your Brain By Natalie Angier, Sept. 22, 2017, not only for the raft of fascinating information about these critters, and the complete confirmation of my friend's fears, but also to view spectacular photos of exotic mantid species worldwide.
Speaking of mantid pictures, this is the second time in a week that I have stumbled on, or been led to, a Praying Mantis in a photo I took when I hadn't noticed it in the field: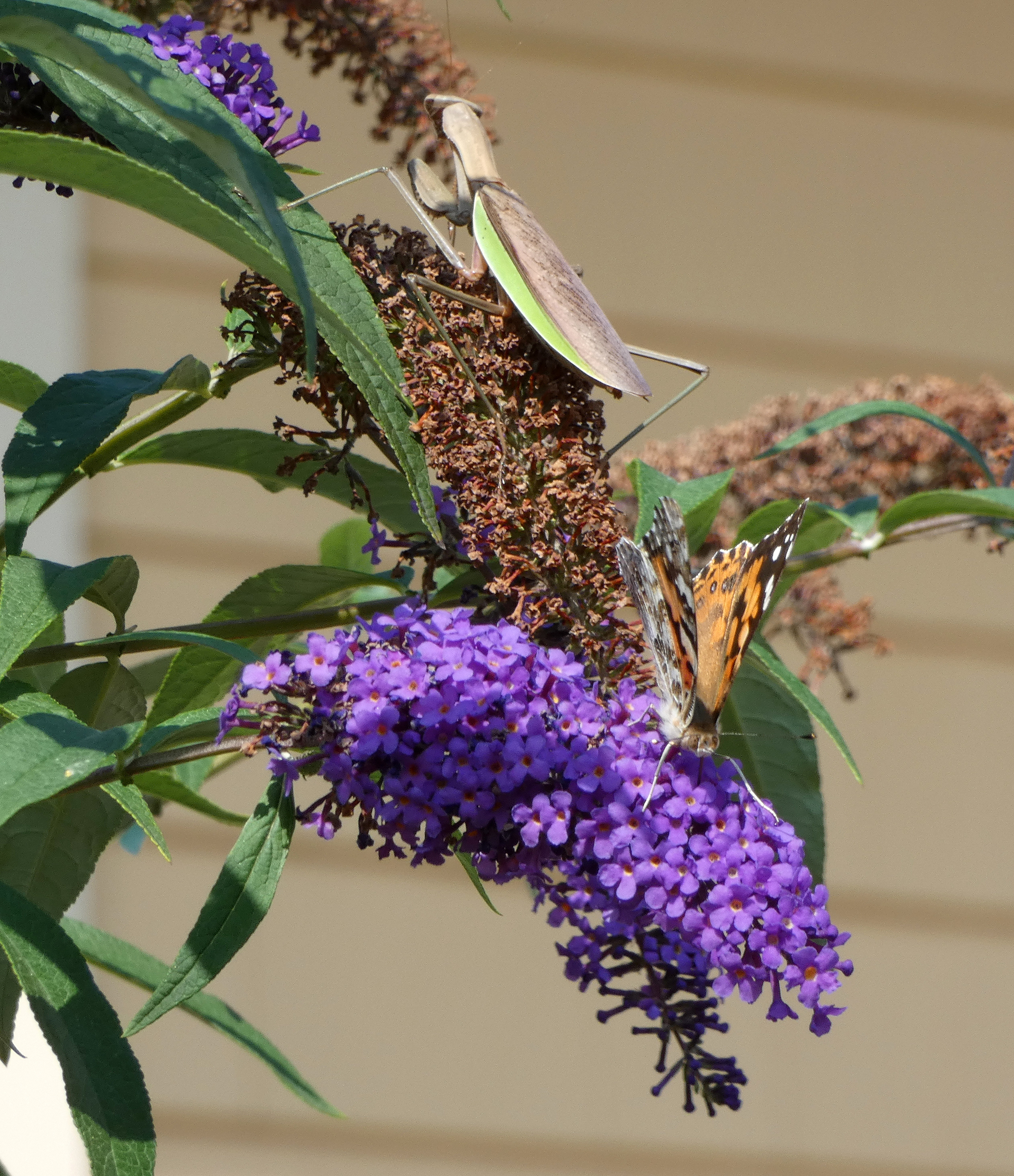 With this photo I was documenting a Painted Lady Vanessa cardui butterfly, one of hundreds migrating through Boston right now, on a Butterfly Bush at the Boston Nature Center. Only when I got home and uploaded the image on my computer did I notice the Praying Mantis Mantis religiosa above. Camouflage or inattention?
As to your concern, Grace, I can't say for sure that the hummingbird survived to fly south sometime last week, but I do know it flew away from the predator while I was present. And as the NYT article reports, predation of birds by Praying Mantises is pretty rare; they are prowling around in flowering bushes looking primarily for more reasonably sized fare- bees, wasps and probably butterflies!
Thank you for drawing all of this to my attention.