Beginning the 2014 Year List!
People drawn to birding are a pretty good group, which makes leading walks very pleasant most of the time even if the birds are scarce.  Those that get serious about it often show some common characteristics;  they are quite obsessive and sometimes competitive.  Thus the beginning of the new year brings out the urge to start again a new Year List, and try to beat last year's total (and everyone else's).  Suddenly robins, jays and chickadees are appreciated and ticked off for the list.
This morning a dozen birders, some quite new to the business, were delighted to find a perfect winter day for our walk.  We did not see any spectacular birds, but did get good looks at some common ones. Most in the group added one or two new birds to their 2014 list.  We had great looks at several Red-tailed Hawks— perched and in flight.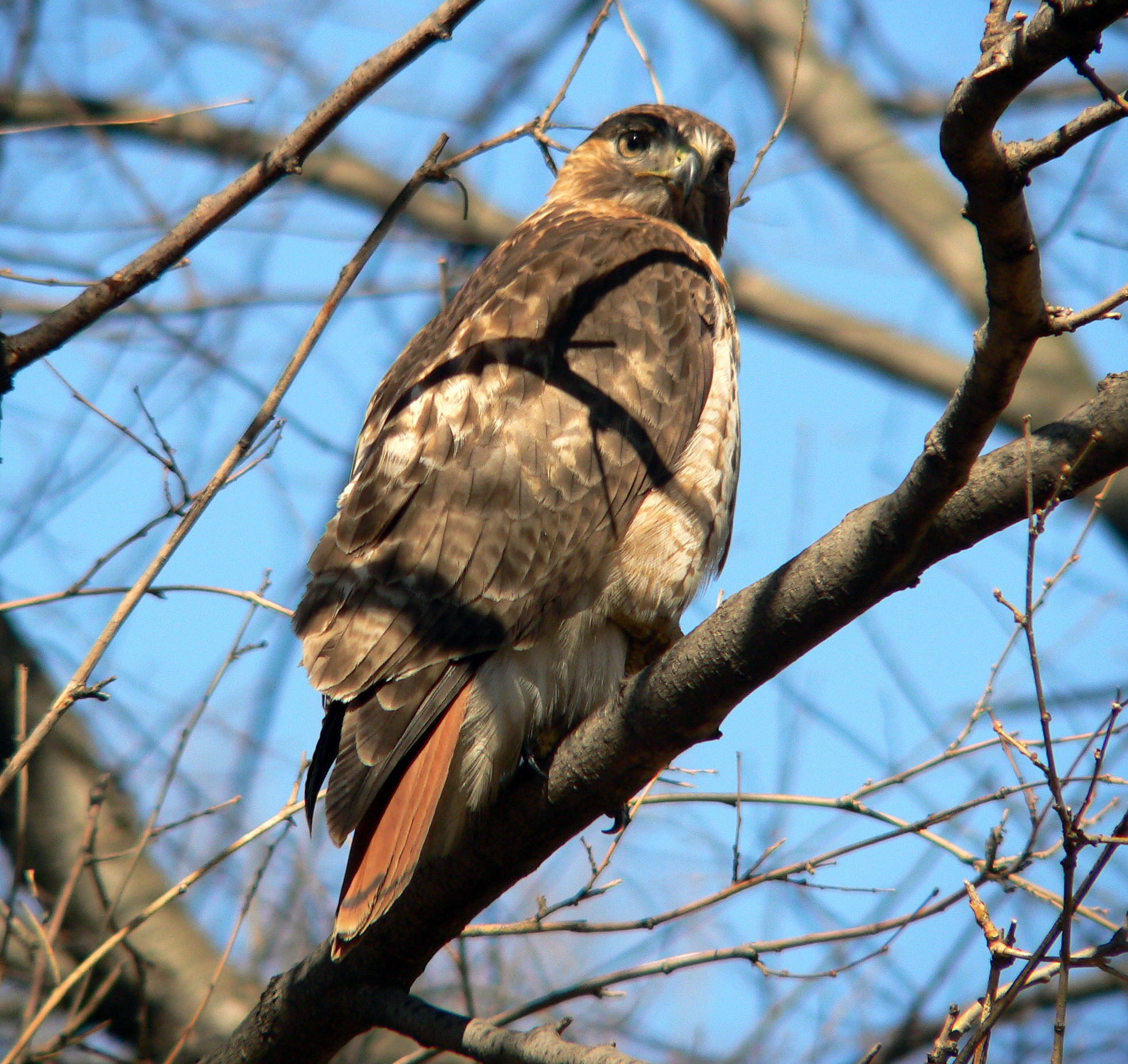 Adult Red-tailed Hawk. Red-tails take two years or more to develop their rusty tail. Photo: Bob Mayer
More often than not the hawk shows you it's front and displays a creamy-white breast and frequently a speckled "belly band":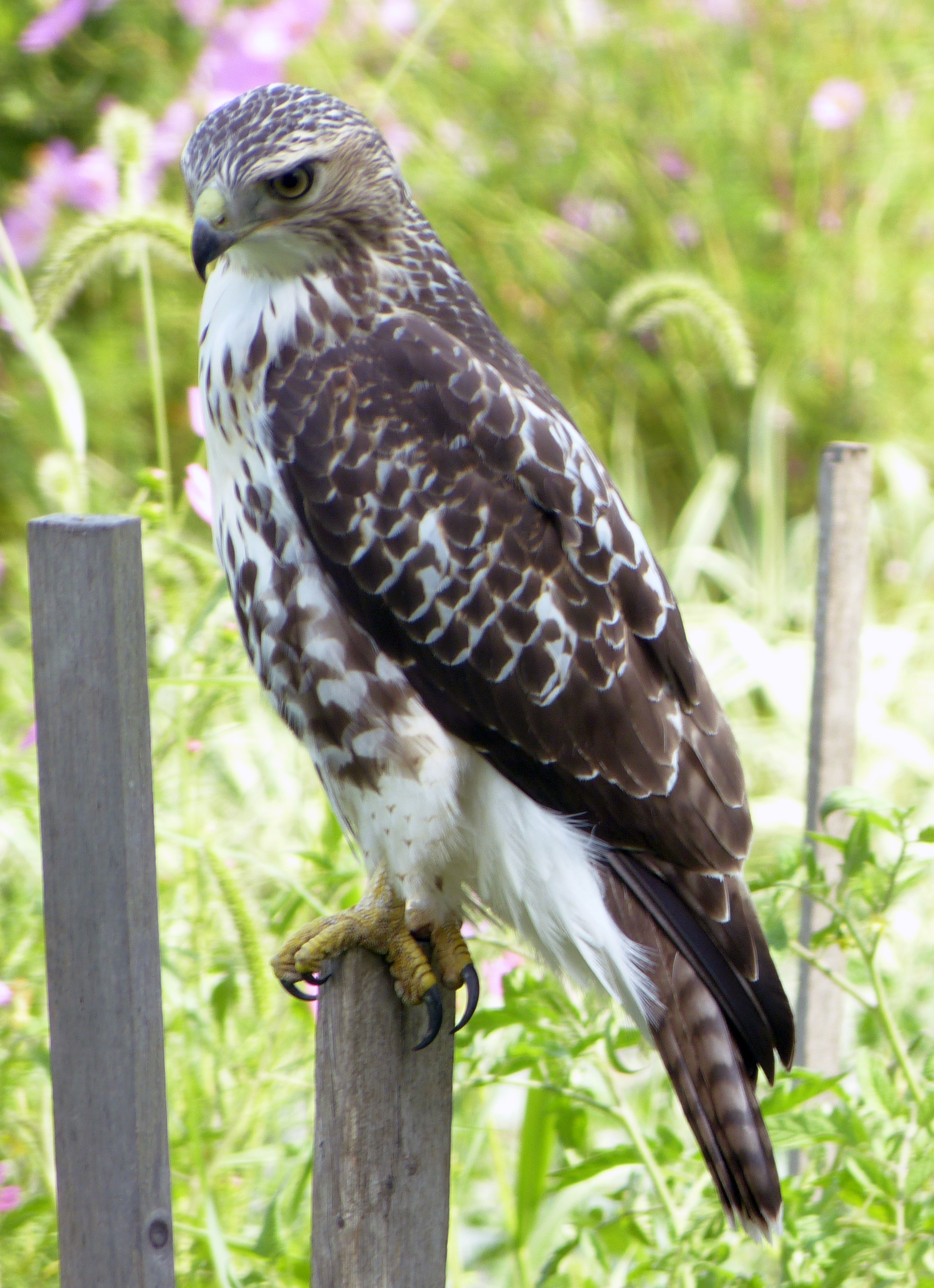 This immature Red-Tailed Hawk was photographed recently stalking my bird feeders. They prefer a mammalian diet but are not above a bird snack in the harsh winter months. Photo: Bob Mayer
We saw a number of Houses Finches; at the Arboretum feeder as well as in trees.  The males are a particularly lovely sight against the drab winter landscape: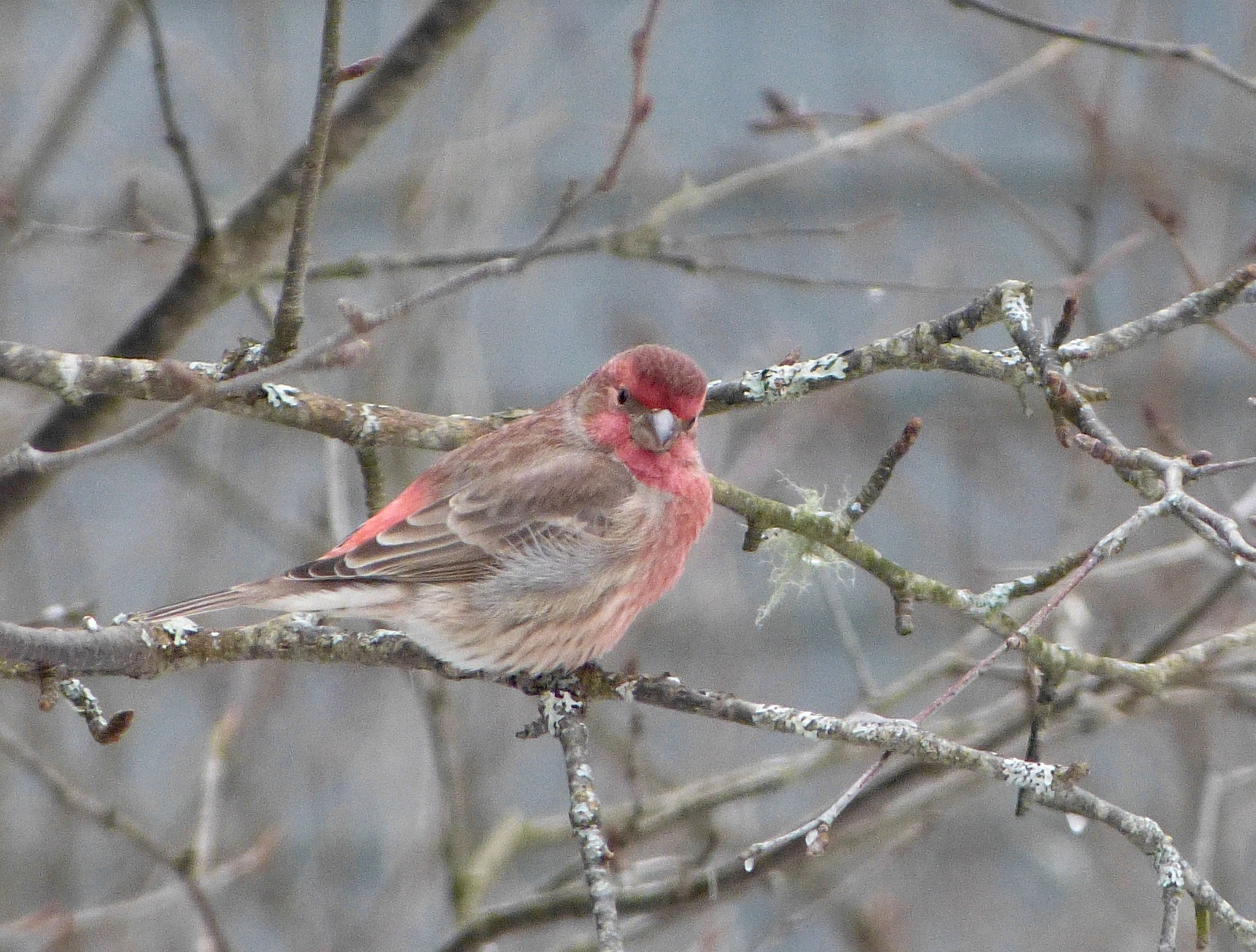 Male House Finch. The streaking on the side distinguishes it from the much less common Purple Finch. Photo: Bob Mayer
As the walk began to wind down I commented on the absence of any woodpecker species, some of which are fairly common in the Arboretum.  Within minutes a keen-eyed birder called out "woodpecker", and we all got good looks at one of these:
Male Red-bellied Woodpecker Photo: Bob Mayer
This common southern species was rare in Massachusetts a decade ago but now they are seen here frequently and even nest in the Emerald Necklace.
Here is the list of birds seen on the walk:
Arnold Arboretum, Suffolk, US-MA
Jan 12, 2014 8:30 AM – 10:10 AM
Protocol: Traveling
2.0 mile(s)
Comments:     45, sunny and breezy
19 species
Mallard  8 flyover
Red-tailed Hawk  3
Ring-billed Gull  1
Rock Pigeon (Feral Pigeon)  5
Mourning Dove  1
Red-bellied Woodpecker  1
Blue Jay  2
Black-capped Chickadee  5
Tufted Titmouse  5
White-breasted Nuthatch  1
Carolina Wren  1
American Robin  35
European Starling  8
White-throated Sparrow  2
Dark-eyed Junco  3
Northern Cardinal  1
House Finch  10
American Goldfinch  8
House Sparrow  6
View this checklist online at http://ebird.org/ebird/view/checklist?subID=S16342376
This report was generated automatically by eBird v3 (http://ebird.org)
I will be doing my next Arboretum bird walk on March 22nd, beginning from the Main Gate on the Arborway.  Check the AA website for more details.  Hope you can join me.
Good Birding in 2014!